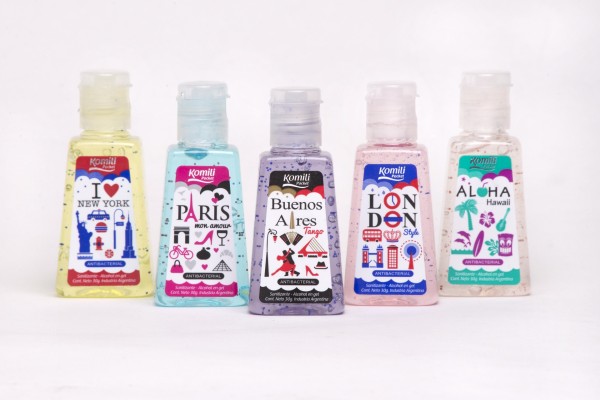 Published:
noviembre 10
,
2014
at
2:04 pm
<
Tired of digging through your purse and not finding your hand sanitizer?
Komili presents a new product format that you can hang from your purse or bag.
Komili Pocket is a fashion accessory for personal hygiene. It is the ideal hand sanitizer because it kills germs instantly, helping to prevent and protect against infections and illnesses.
It is very practical because it can be used anywhere and does not require rinsing or drying. Thanks to its shape, it can also be hung on children's backpacks, ensuring it is always handy and allowing them to get in the habit of using it often.
Komili Pocket comes in various colors and five chic designs:
Paris Mon Amour
I Love New York
London Style
Buenos Aires Tango
Aloha Hawaii
View